The Project Austerlitz, the Central European Napoleonic Society and the commune of Prace organize, with support of the South-Moravian region and under the auspices of the governor, Mr. Michal Hašek, at the occasion of the 247th anniversary of Napoleon Bonaparte the Napoleonic Days 2016 held on the battlefield of Austerlitz on the 12th-14th august.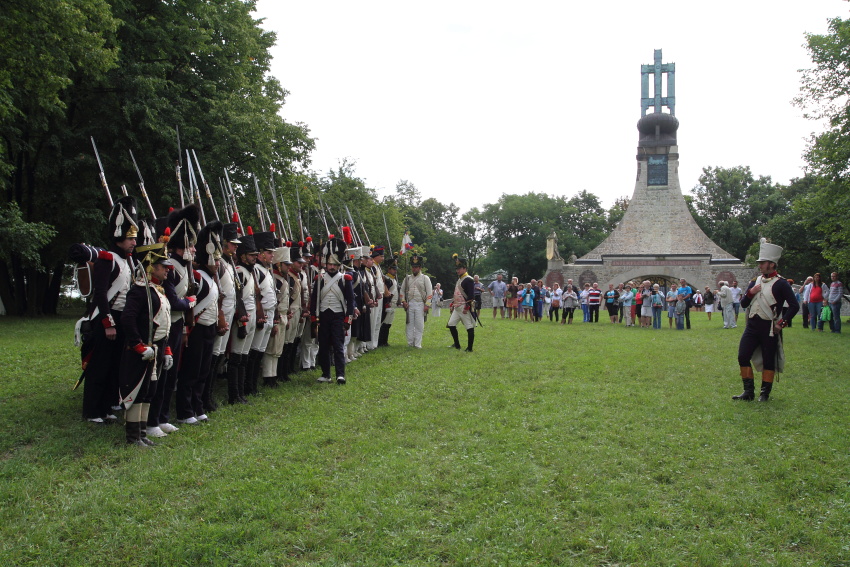 The Napoleonic Days 2016 will be dedicated to the 220th anniversary of the first Italian campaign of général Bonaparte (1796-1797).
On friday 12th august in the afternoon the troops will build their camp near the Peace Monument above the village of Prace.  The program will contain exercice and maneuvers of the troops, a battle re-enactment, and an evening parade in the camp of the "Armée d'Italie", Bonaparte will be risen to corporal, like he was after the battle of Lodi by his infantry, from where his nickname "Le Petit caporal", "small corporal".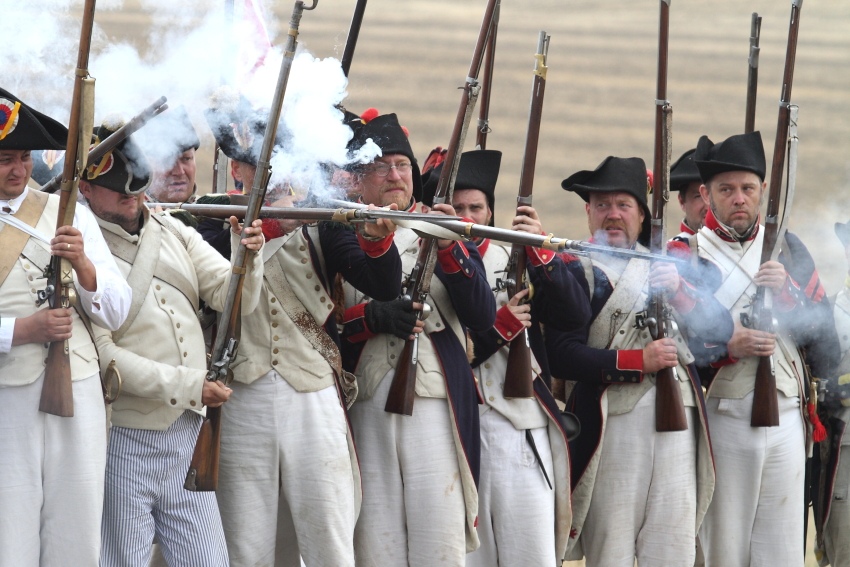 On sunday a competition in the promptitude of loading the muskets will take place, the results will be announced during a parade in the Old post of Pozorice, and the event will end.
During the weekend a trailer for our projected documentary "Triumph Austerlitz" will be worked on.
The members of the Central European Napoleonic Society will take part at the event; the role of Napoleon Bonaparte will be held by Mark Schneider, général Bonaparte at Loano earlier this year, and the Emperor Napoleon of Jena 2016 and Austerlitz 2016.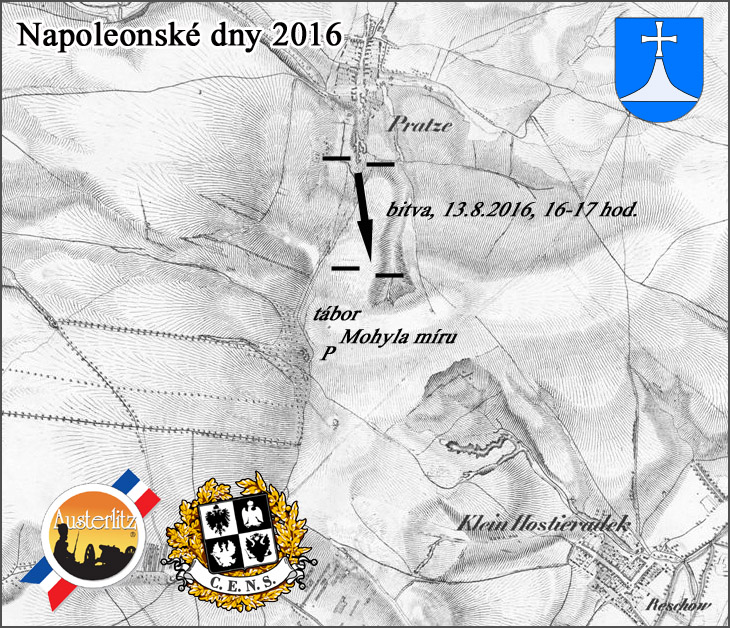 Program
Friday 12th august 2016
afternoon, evening… the troops will build their camp near the Peace Monument
Saturday 13th august 2016
09:30-12:00… exercice and maneuvers of the troops near the Peace Monument
15:30… wreath laying ceremony at the monument in Prace
16:00-17:00… the battle re-enactment starting in Prace and ending near the camp
18:00-18:30… a parade near the Peace Monument, anniversary of Napoleon
Sunday 14th august 2016
09:30-11:30… competition in the promptitude of loading the muskets
12:00-12:30…