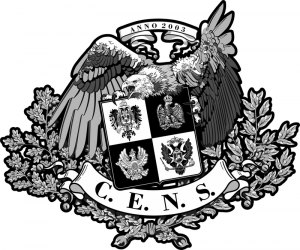 The Central European Naopleonic Society was founded on the 18th january 2003 by representants of the czech, slovak and austrian groups of re-enactment. It's aim is to coordinate the activity of these groups, support their efforts in perfection of their activities, support their mutual communication and act in their name in the international forum of the re-enactment of the wars of 1792-1815.
From the 17th january 2015 the society is formed by 36 napoleonic military history units (about 500 members) from the Czech republic, Slovakia, Poland, Austria, Hungary and Lithuania. Only invited military history units doing the 1792-1815 re-enactment can participate at the C.E.N.S. events; correctly equiped, armed, exercised, disciplined and representing a concrete unit that took part in the regular field battles and actions of the coalition wars. The uniforms of the armies that participated in the commemorated battle are prefered, others may join the event according to it's capacity.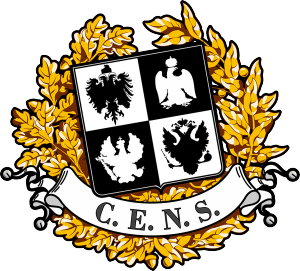 The large and the small logo of the C.E.N.S.